Underfloor Heating Installation
Underfloor Heating System In London
Emergency Plumbing in London
If you need an underfloor heating installation help, then look no further than Emergency Plumbing Services in and around London. Based on your property's insulation quality, underfloor heating can be your primary source of heat. It can free up important wall space that a radiator might take across. The underfloor heating system in your home has huge benefits. For instance, underfloor heating systems heat your rooms more efficiently. Also, increase your property's selling price all while freeing up wall space and giving your rooms a better esthetic. Interested in installing the underfloor heating system? Then call 02038079306 to contact our customer service team.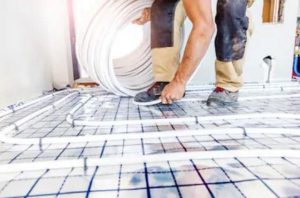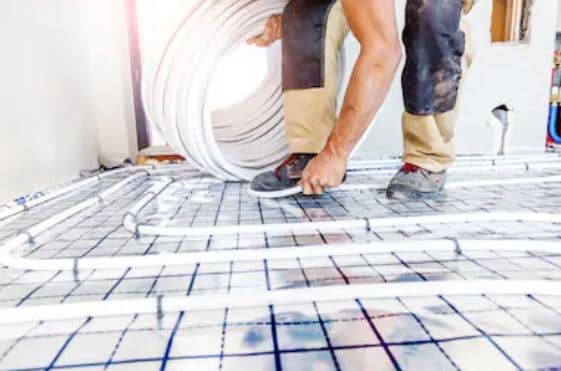 Reasons For Selecting Underfloor Heating
You will almost always feel cold underfoot with a modern central heating system where you have radiators. Underfloor heating is an efficient way to heat a living space while keeping your feet with cozy comfort and warmth. Since underfloor heating works by extracting radiant heat from the floor, heat is evenly distributed throughout the entire room. Unlike a radiator that has to send heat from a single point.
The heating engineers we work with will be pleased to assess your property and install an underfloor heating system. With underfloor heating systems having made radiators a thing of the past when designing a new house. Extra space and better aesthetics make an interior design much more affordable. So you can decorate your room and place your furniture exactly where you want. The nature of underfloor heating means it can be easily designed to fit any formed area.
24 Hour Underfloor Heating in London
Underfloor heating is a great solution for large-scale projects as well as individual spaces. Likewise, are great for high-quality single-zone underfloor heating installation systems in London for smaller projects being available' off-the-shelf'. This thing makes UFH an attractive and inexpensive solution for heating your house. Ideal for single or multi-room settings. Improved heat outputs mean that UFH can be installed in rooms with a lot of glazing such as patio doors. Also in bi-fold doors and older properties where isolation can be an issue. Additional components and controls provide you with precise control for individual rooms or areas, spending on the construction of your system.
Are you in doubt about what to do or whom to call in an emergency? Don't hesitate to contact our customer service team that is available 24 hours every day.